Frequently asked questions
What species of Aloe do you use?

Aloe Vera - Aloe Barbadensis Miller.
Are your products organic?

All of our products are made using extracts from Certified Organic Aloe Vera leaves.
Are your products cold processed?

Yes. All Aloe Vera Juice products must be treated for bacteria. An Aloe Vera Juice that is cold processed has been treated for naturally occurring bacteria by HTST (high-temperature, short-time) pasteurization. All of the biologically active components remain intact through this process.
Do you filter out anthraquinones, aloin, alo emodin (group of compounds with laxative effect)?

Yes, during processing anthraquinones, aloin, alo emodin are filtered out to less than 1 part per million.
What is the difference between Aloe Vera Leaf and Aloe Vera Fillet?

Research has shown that the greatest concentration of active ingredients in Aloe Vera is where the rind interfaces with the inner gel. Prior to this finding the inner gel was removed discarding the rest of the leaf. This process is known today as Aloe Vera "Inner Leaf" or "Fillet". Pharm-Aloe Aloe Vera is made by a process that utilizes the entire leaf. This process is known as Aloe Vera "Leaf".

Pharm-Aloe Aloe Vera Juice has 3 to 6 times more potency than Aloe Vera Fillet Juice. We utilize the entire leaf by grinding the leaves into a puree and then remove the rind, anthraquinones, aloin, and aloe emodin, leaving a clear Aloe Vera Juice. Aloe Vera Fillet Juice averages 1,500 mg/L MPS while Aloe Vera Juice averages 7,000 mg/L MPS.
Corporate HQ
1721 County Road Y
Argyle, Wisconsin 53504
1 800 972 2981
M-F 9-5 CST
Contact us
Have a question, or want a product recommendation? Get in touch.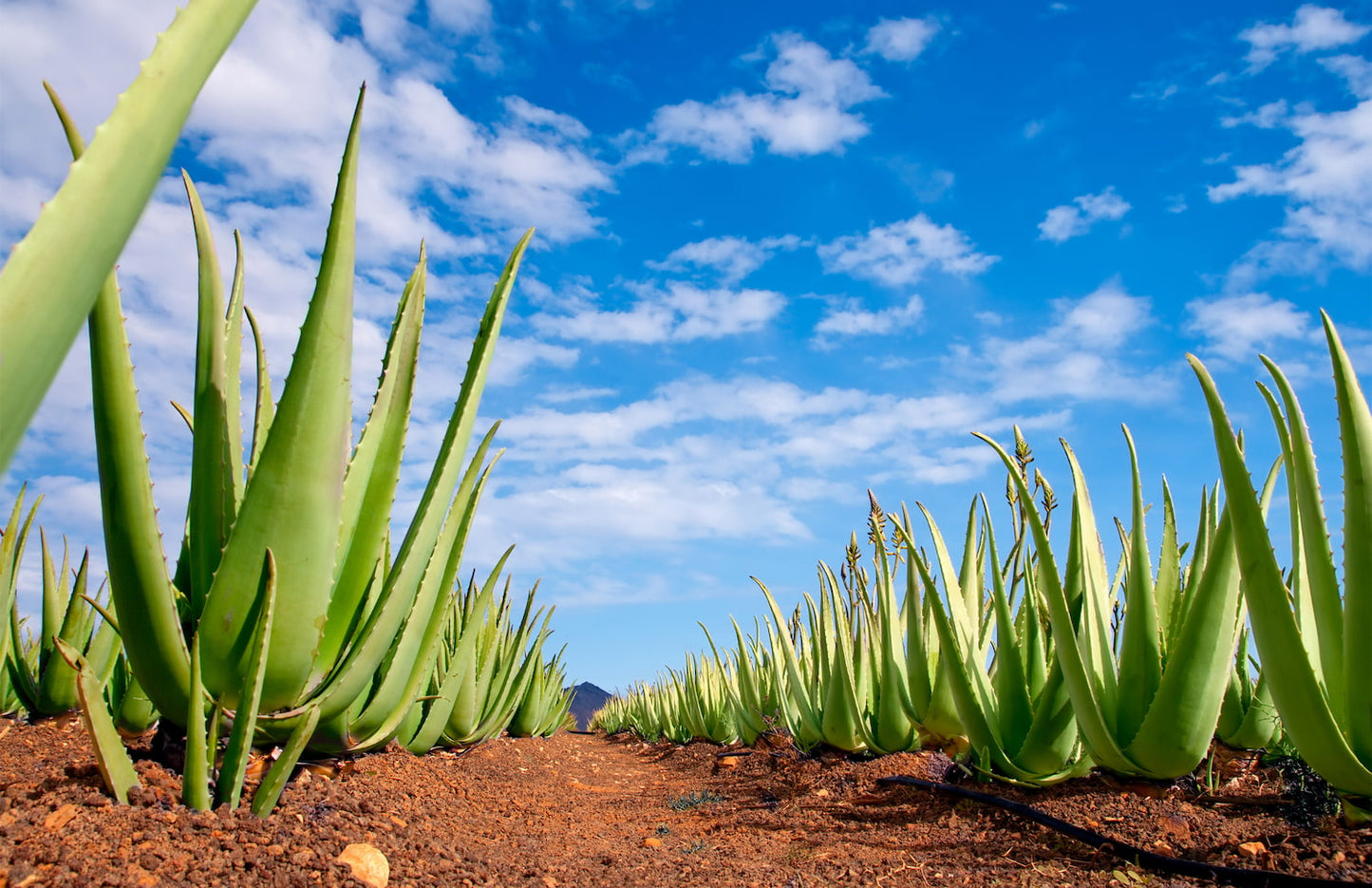 Made in America
We understand the importance of quality and freshness when it comes to Aloe Vera. Our aloe is grown and processed at one location in Texas; from hand-selecting and hand-picking every single Aloe leaf to processing it without delay. By eliminating the need for long-distance transportation, we ensure that our Aloe Vera juice is of the highest standard & bursting with beneficial nutrients. The farm is 100% certified USDA Organic and approved by the International Aloe Science Council. Experience the difference with top-notch Aloe Vera packed with the nutrients your body loves.